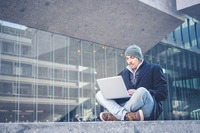 CAMBIUM NETWORKS is a leading global provider of wireless connectivity solutions that strengthen connections between people, places, and things. Specializing in providing an end-to-end wireless fabric of reliable, scalable, secure, cloud-managed platforms that perform under demanding conditions, CAMBIUM NETWORKS empowers service providers, enterprises, and industrial and government network operators to build intelligent edge connectivity. CAMBIUM NETWORKS' commitment to continuous innovation and social responsibility in wireless access is demonstrated in the millions of radios deployed in thousands of networks that benefit communities around the world. Headquartered outside Chicago and with R&D centers in the US, UK, and India, CAMBIUM NETWORKS sells through a range of trusted global distributors. www.cambiumnetworks.com
cnPilot ™ Enterprise Indoor
802.11ac Wave 2 Wireless Access Point

Future proof your indoor deployments with compact, low profile, Multi-User MIMO (MU-MIMO) beamforming, high-speed enterprise wireless access points. cnPilot Indoor APs are perfect for schools, malls, hotels, coffee shops, multi-dwelling units (MDUs), or any indoor environment that needs reliable, high-performing educational or business wireless internet with high user capacity.
cnPilot ™ Enterprise Outdoor
802.11ac cnPilot Enterprise Outdoor & Public WiFi
High capacity, high performance commercial outdoor WiFi equipment for any demanding environment requiring cost-effective, controller-managed access points. Optimized for enterprise, education, or industrial campuses; public WiFi; and hospitality.

Wireless service providers and enterprises need reliable, high-quality broadband connectivity that can be rapidly deployed and expanded. With ePMP, no problem. Featuring 200+Mbps throughput, rock-solid point-to-multipoint and point-to-point topologies and GPS synchronization enabling industry-leading frequency reuse, all built on a reliable platform for an affordable price.
PTP 550 Point-to-Point Gigabit+ Capacity
PTP 550 is a Point to Point Gigabit throughput solution based on 802.11ac Wave 2 operating in 5 GHz wireless space, addressing the gigabit capacity needs for high speed backhaul solutions in short range and middle range applications provides up to 1.36 Gbps throughput with ARQ and asymmetric non-contiguous channel aggregation across 5 GHz band. The PTP 550 solution draws its attributes from Cambium Networks' Point to Point products such as PTP 650/670 and PTP 450i. Each PTP 550 radio is enclosed in a rugged IP66/67 rated metal enclosure, which protects the radio from extreme conditions and solar radiation.

Management and WIFI Controller
cnMaestro™
cnMaestro is a cloud-based or on-site platform specialized for secure, end-to-end network lifecycle management: inventory management, device onboarding, daily operations, and maintenance. The cnMaestro wireless network manager simplifies device management by offering full network visibility. Network operators can have a real-time view of their complete end-to-end network and perform a full suite of wireless network management functions to optimize system availability, maximize throughput, and meet emerging needs of business and residential customers. In addition, the cnMaestro wireless network manager collects and displays compliance with service level agreements.
GRANDSTREAM's powerful WiFi Access Points offer high performance networking, tremendous WiFi coverage range, fast and easy provisioning/management thanks to a built-in controller, outstanding network throughput and support for a large number of clients per AP. Our APs can be paired with 3rd party routers, future GRANDSTREAM routers as well as existing WiFi networks, making them ideal for both new and existing WiFi deployments.

2.33 Gbps wireless throughput and 2 Gigabit wireline ports
Dual-band 4×4:4 MU-MIMO technology
Self power adaptation upon auto detection of PoE or PoE+
Supports 200+ concurrent Wi-Fi client devices
Up to 175-meter coverage range
Support for up to 16 SSIDs per radio and up to 250+ concurrent WiFi clients
Dual-band 3x3:3 MIMO technology and a sophisticated antenna design for maximum network throughput of up to 1.75Gbps and expanded coverage range of up to 175 meters
1.27Gbps wireless throughput and 2x Gigabit wireline ports
Dual-band 2x2:2 MU-MIMO with beam-forming technology
Support 802.3af and 802.3at Power-over-Ethernet (PoE/PoE+)
Support 450+ concurrent WiFi client devices
Up to 300-meter coverage range
1.27Gbps wireless throughput and 2x Gigabit wireline ports
Dual-band 2x2:2 MU-MIMO with beam-forming technology
Support 802.3af Power-over-Ethernet (PoE)
Support 450+ concurrent WiFi client devices
Grandstream GWN7000 Gigabit VPN Router
7 Gigabit ports (2 WAN + 5 LAN)
Hardware accelerated VPN including PPTP, L2TP/ IPSec and OpenVPN
Embedded controller to manage 300+ GWN WiFi APs
Multi WAN ports with load balancing and failover to maximize connection reliability