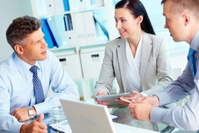 In order to offer the best possible service in a highly competitive environment, every modern hotel unit is constantly looking for ways and means to satisfy its customers.
The same applies to all kinds of businesses that want diversification and optimization of their productivity and efficiency.
Our integrated solutions address the tourism and hospitality market and include applications that cover unified communications with Reporting solutions, recording systems, contact center and CTI solutions, Voice mail & Auto attendant and a variety of other applications for meeting rooms and hotel rooms, ensuring the best service by the staff, as well as more effective management and control required by Management.
Many of the below applications are used and fit perfectly in all kinds of businesses other than hotel units.